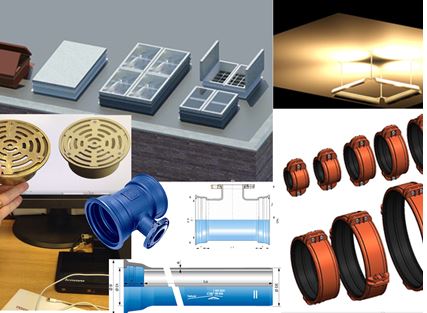 BIM Modeling Services of AEC Digital Solutions LLC also extends to building Product Manufacturers. As the demand for BIM content creation has increased, the availability of manufacturer specific content is minimal. AEC Digital Solutions recognizes that building product manufacturers need to address BIM because their clients are requesting specific content. The team of AEC Digital Solutions LLC creates a Digital Catalogue of building products on behalf of the manufacturers. The team creates parametric families, incorporating all essential product information such as product name, number, description, material finishes, warranty, life cycle and LEED certification.
"It's BIM Content Creation for AEC Professionals by AEC Professionals!"
AEC Digital Solutions LLC values the AutoDesk Platform as the best Building Information Modeling solution for content creation and building design.
Have a new project? Contact us and discuss the project requirements with our team of experts. We will be glad to offer our services to you.