AEC Digital Solutions LLC is a US based company with a studio in India. It was setup with the objective of providing comprehensive end-to-end customized services & solutions to AEC industry globally. AEC Digital Solutions LLC is an engineering firm delivering quality Building Information Modeling (BIM) & CAD solutions to clients in USA, UK, India & Europe. AEC Digital Solutions is promoted by practicing professionals in AEC industry based in USA & India with over 10+years of combined experience in global Architectural Services.
We provide BIM services to AEC firms worldwide, supporting their BIM adoption and programs. Currently we are working with architects, Engineers, Contractors, Owners and Product Manufacturers on projects worldwide.
Our core services include BIM studio, Virtual Construction, Content Creation, Scan to BIM and 3D Visualization. Apart from working on Revit platform, we have the experience of successfully delivering projects on Bently AECOsim and MicroStation platforms.
With a team of internationally trained, experienced AEC professionals, working with a deep understanding of technology and global construction standards, AEC Digital Solutions assists its clients worldwide in their prestigious Building Construction and Infrastructure projects.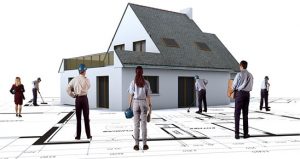 A cutting edge, versatile studio with exceptional
BIM experience.
Our Studio Team comprises 50+ architects and engineers, averages 10+ years of BIM work experience and this reflects in our written-in-stone attitude towards our work, our deadlines and our clients. having cut our teeth on a wide span of projects including residential, mixed-use, commercial, healthcare, educational and retail sectors, we have developed an understanding that ensures our competence working for both public and private sectors. We have 250+ successful BIM projects and 250+ satisfied clients to back our word.
Core Team
Members
Our strong workforce is the backbone of our success. And this workforce is leaded by:
Artee Rana
Studio Director, AEC Digital Solutions LLC, India
AEC Digital Solutions LLC's Indian Studio Director, Artee Rana has a work experience of more than 20 years. In addition to serving as the Studio Director, India, she oversees all financial, marketing and personnel issues. In this dynamic industry, she is well respected for her leadership, expertise & overall ability to further the success and enviable market position of AEC Digital Solutions LLC.
She has a tremendous track record of managing large scale BIM projects for International customers in different genres - Residential, Retail, High end apartments, Mall Fit outs, Banks, Sports and recreational, Plant room, Research Center.
She is also responsible for overall project scheduling, delivery, quality control, training & development.
Ankur Sardana
Head Business Development, "Makes Business Happen"
As the head of Business Development, with his rich experience of putting sales strategies, targets and revenue generation into place, his ultimate responsibility is to oversee all sales & marketing efforts in addition to fostering and managing relationships & business planning with AEC Digital Solutions LLC's strategic partners/clients.
A highly motivated, creative and resourceful executive with 11 years of work experience, Ankur heads the international business in US, UK & Middle East regions. He possess strengths in areas of customer acquisition, account management and the ability to transform business challenges into Opportunities & Growth.
Shray Sharma
Senior Project Manager - B.Arch
Being the Sr. Project Manager, Shray's ultimate goal is to deliver services & solutions that meet or exceed customer expectations in operational areas. His responsibilities include elaborating & detailing concepts, managing and organizing design teams and co-coordinating with consultants and specialist vendors.
With a minimum work experience of 10 years, he has displayed his expertise on various international projects starting form conceptualization to the completion stage - Residential, Retail, high end apartments, Mall Fit outs, etc.
Having a good understanding of byelaws & construction techniques and being an excellent communicator, creating an environment that is conducive to learning and professional development is of utmost importance to Shray's role.
Talat Ali Baig
Associate Project Manager, AEC Digital Solutions LLC
Having a 6 years of experience in Architectural Design & Planning, Talat has an experience across different sectors; housing, hotels, institutions, residential buildings and malls. Being the Associate Project Manager, his job responsibilities include elaborating & detailing of the main concepts, managing & organizing the design teams, coordinating with the consultants and specialist vendors.
A person having a creative approach towards problem solving, based on site and techno-commercial experience, Talat has a strong technical discipline, visualization skills & achieves his goals by following building operations.