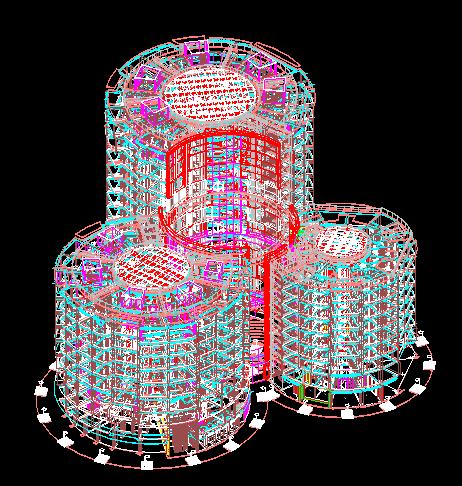 BIM Model Federation is the most preferred method of collaboration and is the easiest of the workflows to implement. A BIM federated model is used for designing co-ordination, clash detection & avoidance, approval processes, design development, estimating and so on. AEC Digital Solutions works closely with architects, engineers, and contractors in federation of BIM Model to achieve Clash Free Model. We have also finished several projects in this segment and currently also the work is going on some major ones.
Earlier design co-ordination and development: allowing problems to be resolved and design decisions to be made prior to work staring on site. Moreover, missing information, inconsistencies, poor decisions and insufficient resource allocation, all will become apparent at an early stage.
Enhanced clash avoidance and detection: through earlier and regular supply and consolidation of data.
Improved Estimation:with more data and consolidated upfront, and specification decisions confirmed and shared, it becomes easier to estimate timings & costings.
Have a new project? Contact us and discuss the project requirements with our team of experts. We will be glad to offer our services to  you.